Triple Crown Rover WaterFed® Pure Water Cleaning System
SKU: TS2900
Triple Crown Rover WaterFed® Pure Water Cleaning System
The Triple Crown Rover WaterFed® System with its low cost and inexpensive filter replacement is a perfect entry into WaterFed®. This system weighs 19.60lbs, is easy to transport, and produces 3.000 gallons of purified water per minute. The high flow rate of this system allows for very efficient work. The cost of a gallon of purified water is $0.257. This cost reflects how often your filters will need to be changed based on the number of gallons produced at 100 TDS. The filter system for the Rover is DI only, allowing it to work quickly to deliver pure water. As a result, there is a higher cost per gallon than multi-stage.
This WFP System is an ideal solution for window cleaning professionals entering into pure water window cleaning. This DI only system is perfect for one person. It is best for periodic use cleaning 1-6 stories without needing a pump. However, adding a pump gives the cart additional power. Triple Crown systems are top quality and sold manufacturer direct, saving you money! abc stocks and supports all parts.
Additionally, abc recommends adding the Rover to the Triple Crown Solo WaterFed® System IF your source TDS is above 200 or your final TDS is above 10.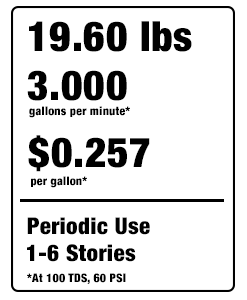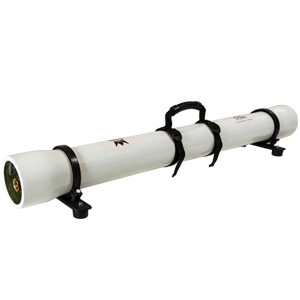 40"L x 8"W x 8"D - 19.60lbs

DI Only System.

Easy To Transport. Inexpensive Filter Replacemen

t.

All Parts Stocked And Supported By abc!
Filters (Cartridge OR DI Resin)
Resources
Replacement Parts
Included With Purchase
Rover System

TDS Meter

Owner's Manual
0 Reviews
Be the first to review this product.
Add a Review