IPC & Facelift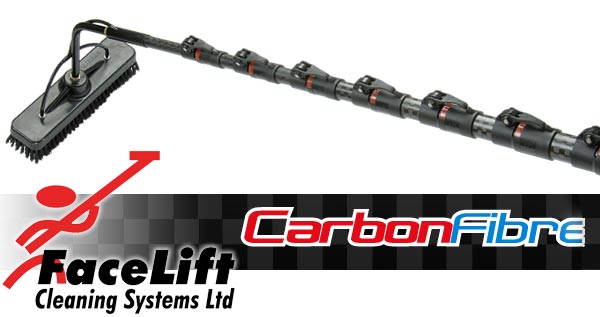 FaceLift Flip Lock II Carbon Fiber View Poles View Parts and Accessories
The Facelift Carbon Fibre range is hardwearing, lightweight and rigid. Designed for domestic and commercial window cleaning. This premium range of poles are excellent at height due to the low diameter easy grip sections and benefits from ultra lightweight sections. We have added to our carbon fibre range with the addition of a new 50ft and a compact 58ft using 6ft sections!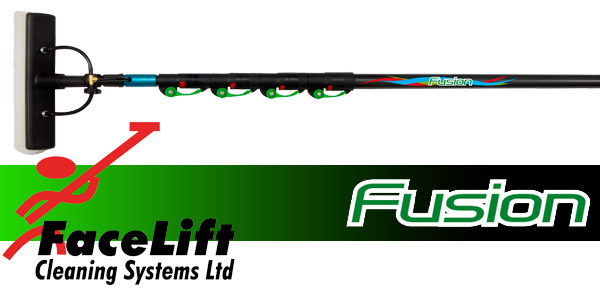 FaceLift Flip Fusion Carbon Fiber View Poles View Parts and Accessories

The FaceliftFUSION pole is the ultimate domestic/light commercial waterfed pole. Made using advanced carbon fibre technology giving maximum strength with minimum weight.
With reach length from 28-38ft, the FaceliftFUSION range sits squarely between glass fibre and full carbon fibre for both pole length and economy.
Utilizing Facelifts new 5ft carbon fusion sections, FaceliftFUSION poles are among the most ergonomic and user friendly waterfed poles currently available.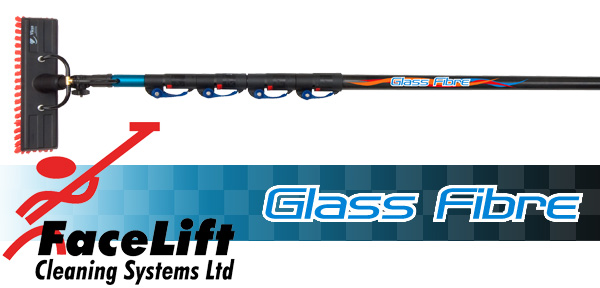 FaceLift Flip Lock II Fiberglass View Poles View Parts and Accessories
Facelift's Glass fibre range of water fed poles are designed with economy in mind. These are excellent poles for initial domestic and light commercial window cleaning. Unlike other Glass Fibre poles the Facelift Glass fibre has a lacquered easy grip finish. (so no more glass fibre splinters)
IPC Eagle Quick-Lock Sectional View Poles View Parts and Accessories
Quick Lock allows fast & easy sectional length adjustment. High grade carbon fiber construction & external fluid hose for durability.
At ABC we stock everything that professional window cleaners use in their daily operations – from buckets to brushes, pads to poles, popular products like the 6" Triumph Scraper, Microfiber Towels, and Ettore Squeegees to specialized products like Exel Fiberglass/Carbon Fiber Poles. We stock major brands of rope such as New England Ropes, Blue Water, Sterling Rope, PMI, and Petzl. We keep the largest inventory in the United States, period. This enables us to offer competitive pricing and same day shipping with no substitutions and hardly any backorders. At ABC, day in and day out we strive to consistently perform at peak to give you what you need. We supply all sectors of the window cleaning industry including: high-rise, commercial, residential and new construction.