Buy 12 - 35 and pay only $3.95 each
Buy 36 or above and pay only $3.72 each
Triple Crown Clip Style Screw-On Squeegee Handle
SKU: TCH-SS
Triple Crown Stainless Steel Clip Style Screw-On Squeegee Handle
This beautifully simple handle is manufactured from stainless steel. It's wonderfully balanced and fits well in the hand. It's an industry standard!
Features and Specs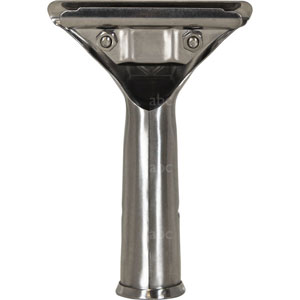 Material: Stainless Steel
Style: Clip
Type: Screw-On
Body: Standard
Angle: Straight, non-swivel
1 Review
No fuss. Get it done.
Classic solid handle. Cheapest price. Just what the doctor ordered.
Add a Review