Description
HiFlo MultiLink Gooseneck by Unger 19 3/4"
Aluminum angle adapter
Strong: Hard anodized aluminum, secure connection.
Convenient Brush can be locked in any position through 360 degrees
Compatible: Add 2 or more together to create your perfect angle.
Fits Exel XTEL, NTECH Poles
Works with most European style brush
Works with Gardiner Poles
Works with FaceLift Poles
Fits Unger Carbon Tech Poles:
Fits Unger Advance Waterfed Poles
Fits Unger Modular when used with FTGOA Adapter.
Works with:
Exel Fiberglass, Hybrids, and Carbon Fiber Waterfed® Poles
Unger Telescoping HiFlo Advance Waterfed® Poles
Unger Telescoping HiFlo CarbonTec Waterfed® Poles
Gardiner SLX & CLX Waterfed® Poles
IPC FlipLock II Waterfed® Poles
Ettore AquaClean Waterfed® Poles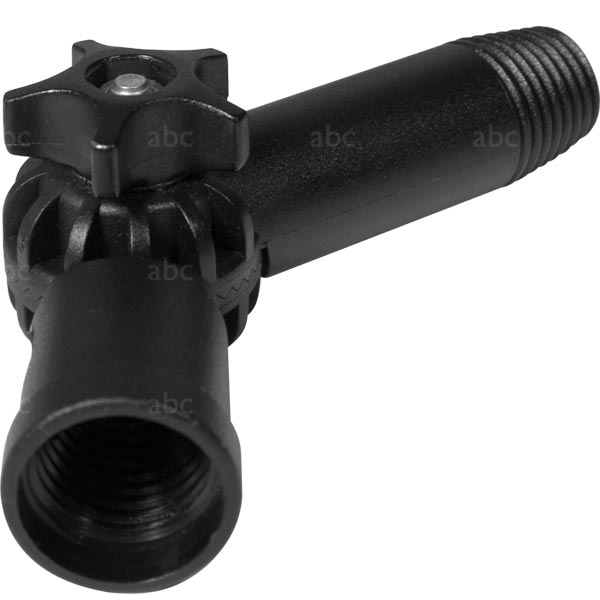 Works with most Waterfed® Poles using this type of Adjustable Angle Adapter (European threading).
Works with european threading.
Use this only for deep ledges. This places a lot of stress on your #1 Section.
Be the first to review this product.
Add a Review
Account
Log in
New Customer
Create an account with us and you'll be able to:
Check out faster
Save multiple shipping addresses
Access your order history
Track new orders
Create Account
Forgot Password
Forgot Password
Fill in your email below to request a new password. An email will be sent to the address below containing a link to verify your email address.