Bulk Pricing:
Buy 6 or above and pay only $104.00 each
Sky Genie Canvas Rope Bag Extra Large - Holds up to 600' of Rope plus Chair
SKU: CS-T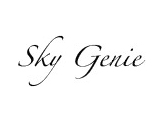 Extra Large Gear Bag for Storage
This handsome bag from Sky Genie allows easy transport of all your equipment. It can hold up to 600' of rope, or whatever other gear you may have.
Features
Durable canvas construction
Roomy compartment
Lightweight
Specs
Material: Canvas
Weight: 2 lbs (907 g)
Width: 14" (356 mm)
Height: 10" (254 mm)
Depth: 10" (254 mm)
0 Reviews
Be the first to review this product.
Add a Review