Buy 12 or above and pay only $7.65 each
Squeegee Handle - Pulex - Clip Style - Brass - Quick Release Press style Back Plate
SKU: Z85000
Pulex Brass Clip Style Screw-On Squeegee Handle
A modern version of the original Chicago squeegee. The channel is made of extra-stiff brass and the solid brass handle (T60000) is anatomically shaped and warm to the touch. The channel is locked onto the handle by means of two screws.
This brass handle features a press style quick release back plate so you can change the rubber or use different length channels quickly, without the need of a screw driver.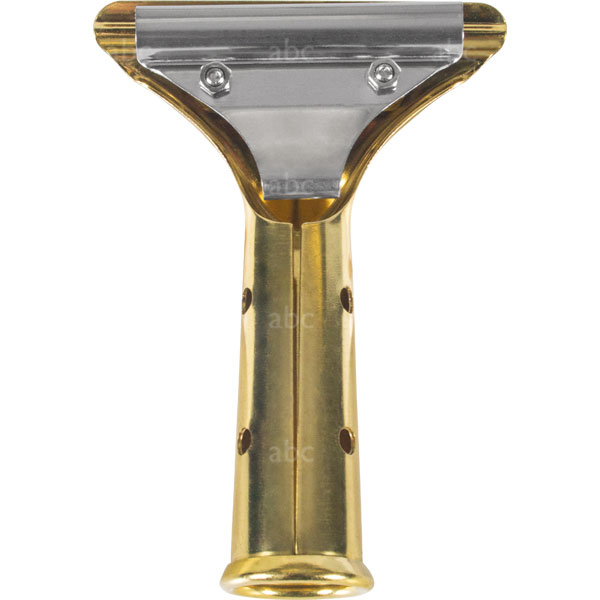 Features and Specs
Material: Brass
Style: clip
Type: Quick Release
Body: Standard
Angle: Straight, non-swivel
0 Reviews
Be the first to review this product.
Add a Review