abc Photon WaterFed® Pure Water System
SKU: TS2300
The Photon WaterFed® Cart is ABC's introductory WaterFed® cart. Coming in as our lowest costing pure water system, it is also the lightest system. The Photon weighs a total of 18lbs, so needless to say, this cart is very easy to transport.

This system produces 3 gallons of purified water per minute. The high flow rate of this sytem allows for very efficient work.

The cost of a gallon of purified water is $0.235. This cost reflects on how often your filters will need to be changed, in correlation to the number of gallons you produce. Since this filter system is one large DI filter, it works quickly to produce pure water, but is also using the filter quickly because it is solely responsible for the purification process. This results in a higher cost per gallon.

For this reason, it is suggested that the use of the Photon WaterFed® Cart is for window cleaning professionals who clean infrequently. That is also why we suggest this cart as a means of introducing oneself into the WaterFed® world. But, on those sporadic jobs, this system is able to power water up to a third story window without a pump.

The Photon WaterFed® cart was designed to be simple and to the point. The system itself is a large DI filter that works alone to purify water. This explains why the system is extremely lightweight and transportable. This also explains why the cost of a gallon of purified water costs more than some alternative carts, it is due to the single-filter purifying system. With all of these points made, we at ABC suggest this cart to those window cleaning professionals who might use it infrequently, but are still looking for a way to safely clean higher windows. It is a great piece of equipment to have and can reach up to a third story window without a pump.
PHOTON FEATURES:

100% manufactured in the U.S.A.

Lightweight

Easy to transport, weighing just under 16 pounds!

DI Filtration

Easy change, low cost filter cartridge

Comes with quick connect shut off valve to easily attach pole to system

Clean up to 50 Feet!

Includes separate hand held TDS Meter

FILTRATION:

4"x36" De-Ionization Filter is the star in this one-man act. This one filter is powerful enough to purify water, and since it's a single filter, is an overall lightweight system that is easy to transport.






DIMENSIONS:

Height: 38 in.

Depth: 8 in.

Width: 8 in.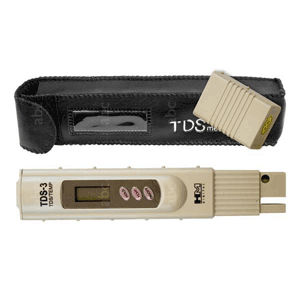 Includes a handheld TDS meter. Simply turn it on and now you have the ability to see the TDS (total dissolved solids) in your water (or lack there of) and make sure everything is working well. These meters are good indicators for filter replacement also.
PHOTON QUICK START GUIDE VIDEO


Coming Soon…

PHOTON FILTER CHANGE VIDEO


Coming Soon…

PHOTON WRITTEN QUICK START GUIDE


PHOTON WRITTEN MANUAL GUIDE


Coming Soon…
1 Review
great product
Works very well, light weight and easy to use, great for anyone who is just starting out!
Add a Review