Usually ships within one business day
In-Stock - Options from 10' to 60'
Usually ships within one business day
In-Stock - Options from 10' to 60'
Usually ships within one business day
Usually ships within one business day
In-Stock - Options from 10' to 60'
Usually ships within one business day
Usually ships within one business day
Description
Triple Crown Photon WaterFed® Pure Water Cleaning System
The Photon WaterFed® Cart is Triple Crown's lowest costing and lightest pure water system. Weighing 18lbs., the system produces 3 gallons of purified water per minute. The cost of a gallon of purified water is $0.235. This cost reflects how often your filters will need to be changed based on the number of gallons produced. The filter system for the Photon is DI only, allowing it to work quickly to deliver pure water. As a result, there is a higher cost per gallon than multi-stage.
This WFP System is an ideal solution for window cleaning professionals entering into pure water window cleaning. This DI only system is perfect for one person. It is best for infrequent use cleaning 1-3 stories without needing a pump, or for areas with very low TDS. However, adding a pump gives the cart additional power. Triple Crown systems are top quality and sold manufacturer direct, saving you money! abc stocks and supports all parts.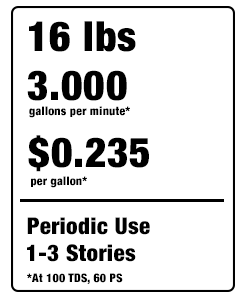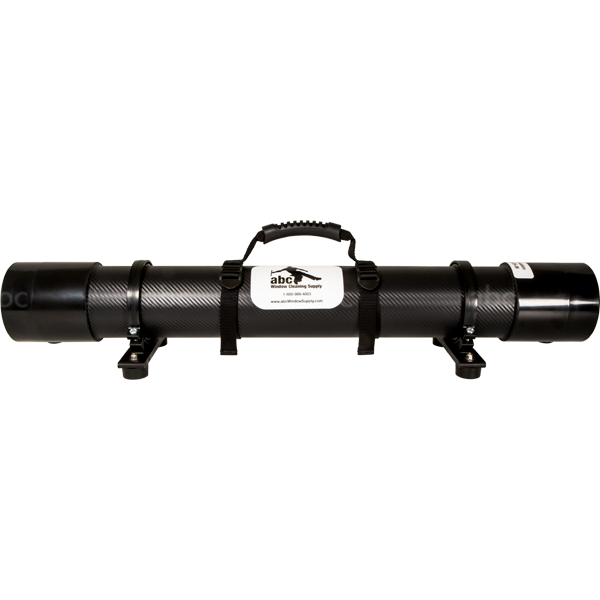 38"L x 8"W x 8"D - 16lbs

DI Only System.

Easiest To Transport. 16 pounds!

All Parts Stocked And Supported By abc!
Filters
Resources
Photon Quick Start Guide Video -- Coming Soon

Photon

Filter Change Video

-- Coming Soon

Photon

Written Quick Start Guide

-- Coming Soon

Photon

Written Manual

-- Coming Soon
Replacement Parts
Optional Upgrades
Included With Purchase
Photon System With Filters

TDS Meter
Customer Reviews
4 out of 5 stars
Based on 4 reviews
Short life
Took 166 TDS down to 0 for 3 hours then failed to get TDS below 50. Has no discharge line so now I use it before my solo filter to lighten the burden and works well enough. Saved my ass on a couple jobs so it did pay for itself!
Works amazing
Not bad, definitely the cheapest option for just getting into DI brought the ph down to 0
abc Photon - Poor Value Proposition
Seems like a good alternative to the larger scale pure water systems, but too expensive for what you get; (a single filter), especially considering the shipping costs which added another 50% ($100) to the price - ridiculous!
great product
Works very well, light weight and easy to use, great for anyone who is just starting out!
Add a Review
Account
Log in
New Customer
Create an account with us and you'll be able to:
Check out faster
Save multiple shipping addresses
Access your order history
Track new orders
Create Account
Forgot Password
Forgot Password
Fill in your email below to request a new password. An email will be sent to the address below containing a link to verify your email address.